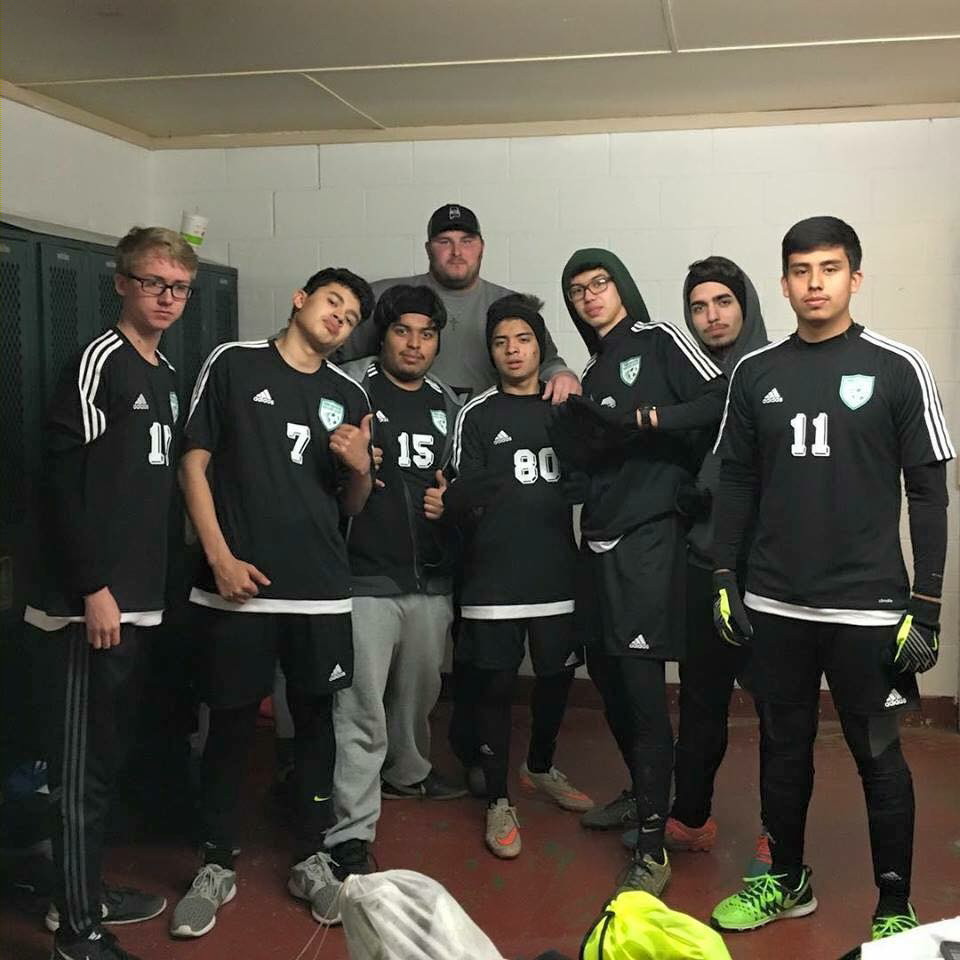 Coach Matt and his team!
Pictured left to right: Tyler Keenum, David Pizano, Ivan Lopez, Matt Smith, Adrian Godinez, Cesar Pizano,Alfonso Najera and Jose' Moreno.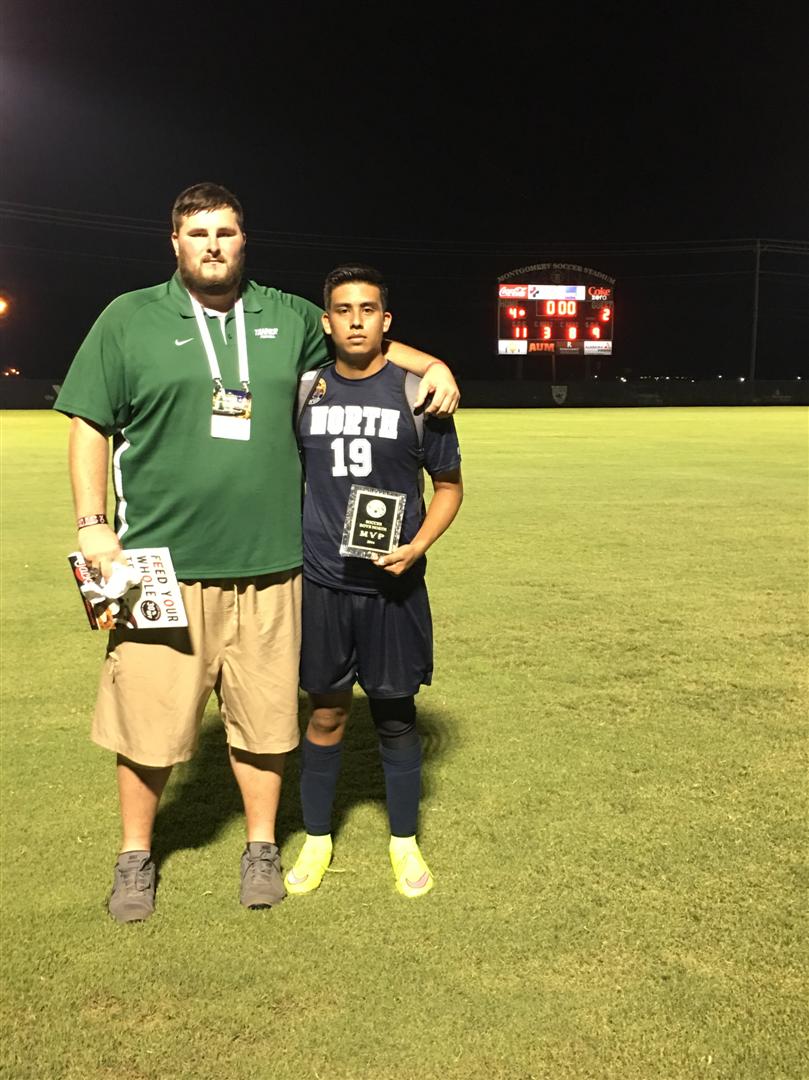 Coach Matt with Jose' Moreno in action at the ALL_STAR game!
Coach Matt w/ Manny Calderon. He signed with Sterling College in Kansas as player MF #20.